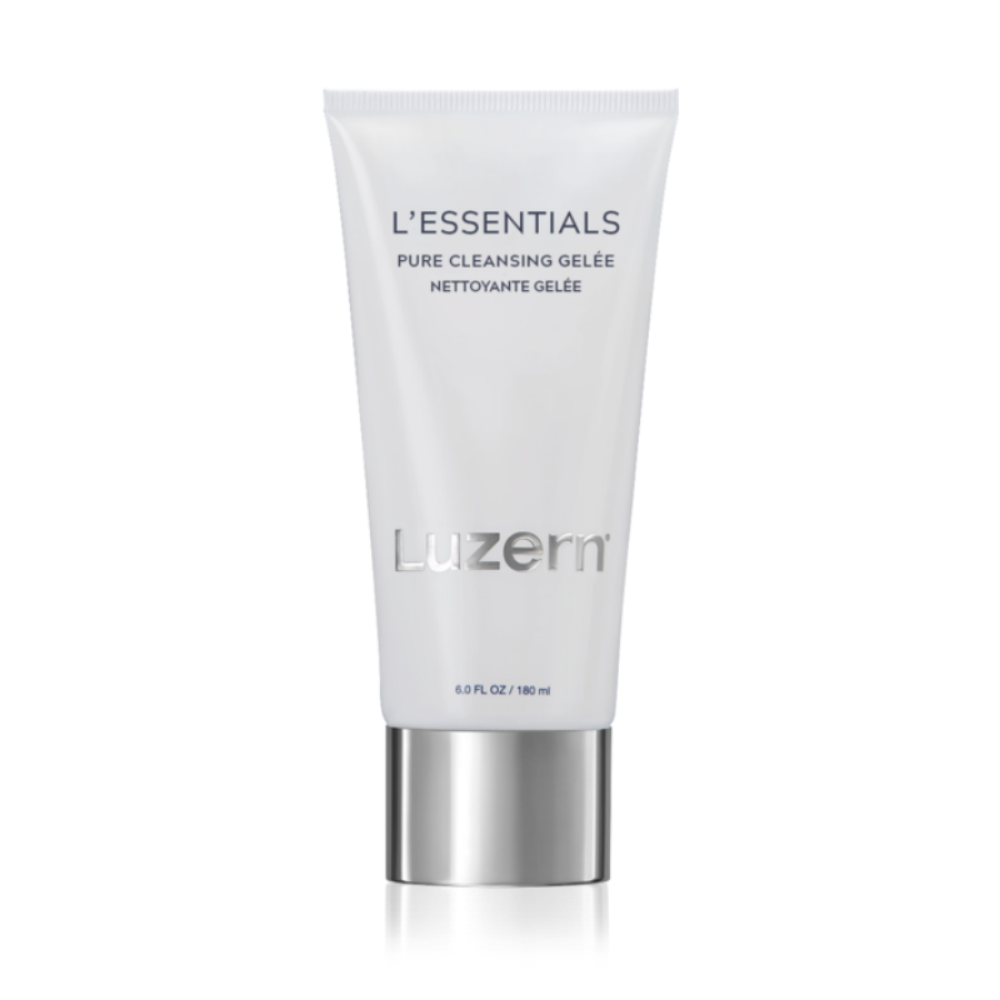 An oil-free silky gel emulsion that purifies, balances and pulls out impurities without irritating or drying skin.
Oil-free gel cleanser removes surface impurities without stripping or drying, while delivering vital hydration and energizing skin
     Removes dirt, pollution and surface oil while protecting good lipids
     Helps tone and refine the appearance of pores
     Skin feels refreshed, soft, and comfortably clean
For all skin types | perfect for sensitive skins
Size: 6.0 fl oz/180 ml
ULTRA-PURE, GENTLE, LIGHT, AND SILKY GELEE CLEANSER
This luxuriously refreshing cleansing gelee delicately but effectively removes surface impurities without stripping, drying or irritating. An infusion of cucumber, witch hazel, and citrus leaf extract leaves skin feeling beautiful, fresh and radiant. Gentle enough for delicate skin yet dissolves every trace of makeup and dirt.
What Powers It
Disodium Cocoamphodiacetate derived from the fatty acids found in coconut oil. This mild cleanser and skin conditioner cleans skin by enabling water to mix with oil and dirt particles and rinse them off the surface without stripping it of its natural oils. It is appropriate for even the most sensitive skin types.
Hyssopus Officinalis Extract contains high levels of Rosmarinic Acid, Chlorogenic Acid and Tannins that possess powerful astringent and anti-bacterial activities to assist in maintaining a perfect complexion.
Cucumber Extract can repair dry and damaged skin, giving it a softer and smoother appearance. Cucumber has a high content in minerals, potassium and sulfur and is being used in skin care to soften and hydrate the skin.
Witch Hazel (Alcohol-free), from the dormant twigs of the Hamamelis Virginiana Linn plant, delivers a natural astringent activity that helps tighten and refine the appearance of pores.
Aloe Barbadensis Leaf Juice moisturizes, calms, and conditions skin. Since minerals found in aloe are antibacterial, it is ideal for sensitive skin and rosacea.
Panthenol contributes to a well-balanced hydration level by absorbing deeply and helping skin hold moisture. It also reduces itching and inflammation and can speed the healing of surface skin
How to use it
1.     Use AM & PM. Mix a small amount of cleanser with water and massage gently into the skin using circular motions for 1– 2 minutes.
2.     Remove with warm water.

If irritation occurs, discontinue use immediately.
What's in it?
Ingredients: Aloe Barbadensis Leaf Juice**†, Water (Aqua)*†, Algae Extract*†, Disodium Cocoamphodiacetate*†, Hyssopus Officinalis Extract**†, Cucumis Sativus (Cucumber) Fruit Extract**†, Hamamelis Virginiana (Witch Hazel) Extract**†, Panthenol*†, Xantham Gum*†, Gluconolactone*†, Sodium Benzoate*†, Calcium Gluconate*† Citrus Aurantium Dulcis (Orange) Oil**†, Lecithin*†.
* Natural-derived / Dérivés De Naturel And/Or Ecocert
** Certified Organic/ Certifié Organique Usda / Ecocert / Bio-swiss
† Low Hazard Rating Of "Green 0 - 2" (Non-toxic, Non-irritating)