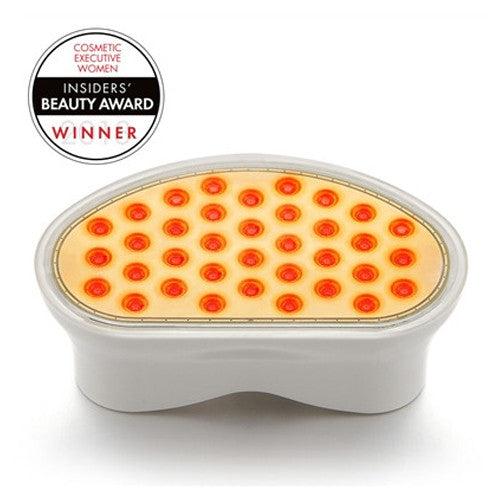 NuFace Wrinkle Reducer Attachment
WHAT IT IS: The NuFACE Trinity Wrinkle Reducer is a red LED treatment attachment, FDA-cleared for the treatment of full-face wrinkles for the NuFACE Trinity Device.
WHAT IT DOES: The Trinity Wrinkle Reducer delivers a precise combination of red, amber and infrared light that penetrates different depths of the dermis, targeting fine lines and deeper wrinkles.
WHY WE LOVE IT: The Trinity Wrinkle Reducer naturally reduces the appearance of fine lines and wrinkles.
WHAT IS INCLUDED:
NuFACE Trinity Wrinkle Reducer (red and infrared LED) Attachment
User Manual
Includes a 1 year warranty with 30 day money back guarantee.